Cryptocurrency exchange investment in Dubai from Blatform
Singapore-based blockchain service provider company Blatform has partnered with a Dubai cryptocurrency exchange licensed Genesisx. The company aims to implement other cryptocurrency exchanges in the process of establishing in nearby countries.
24.06.2022 - 16:52 |
| İSTANBUL, (DHA)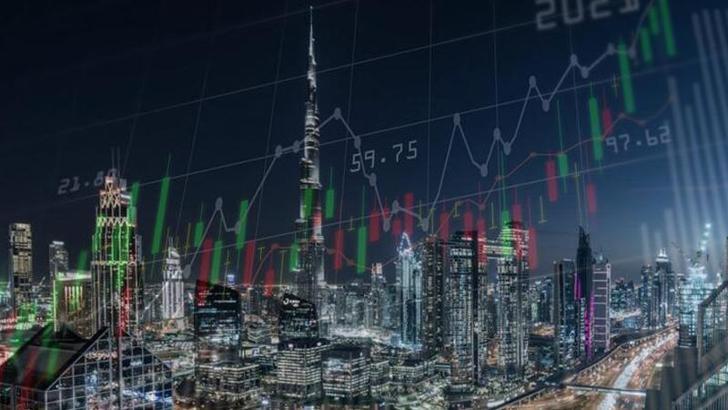 BFORM TOKEN of Blatform, the service provider and software company of Dubai-based Genesisx exchange, was listed on the Digifinex exchange in June 2022, and featured on CoinMarketCap and Coingecko. Bform Token can also be purchased from PancakeSwap. Blatform's goal is to reach 100 million users with 500 platforms in over 40 countries by the end of 2025. Thus, the company's BFORM TOKEN, which is traded on stock exchanges, will also be used on these platforms. BFORM TOKEN can be traded on both PancakeSwap, UniSwap, and DigiFinex exchanges.

The third-largest crypto market in the Middle East, the UAE recorded a total trading volume of approximately $26 billion in 2021. The enactment of the Dubai Virtual Asset Regulatory Act is predicted to increase the market exponentially. As the international crypto hub, Dubai plans to become a center of attraction, not only fostering investment, adoption, and growth of blockchain technologies while moving businesses into the future.

"WE ARE TRYING TO MAKE IT USER-FRIENDLY AND VERY UNDERSTANDABLE"

Speaking about the new license, Blatform CMO Ertan Turhan emphasized the future vision of the UAE and said, "Considering the large investments of the United Arab Emirates and especially Dubai has made in blockchain technology in recent years, we have implemented our first stock market application in Dubai. Being a fully licensed player at the very beginning of its investments in the region is a very important milestone. Essentially, we are a company that conducts new research and development to create the infrastructure required by the market. We strive to make the crypto money exchange platforms that we have established user-friendly and very understandable structures. Our presence in Dubai places us at the heart of innovation in blockchain technology and crypto. We are proud to be a part of building the future."
Ali Erkan Konak, COO of Blatform, said, "Hundreds of companies are waiting in line to get a cryptocurrency exchange license in Dubai. The rapid progress of the United Arab Emirates in crypto money markets and blockchain technologies in recent years has increased the interest in this region exponentially. Changpeng Zhao, known as CZ, the CEO of Binance, the world's largest cryptocurrency exchange today, also chose the Dubai region as his headquarters. Therefore, it is a very important development for Blatform to partner with the company that has the license of a cryptocurrency exchange in Dubai. I am sure Blatform will have a piece of great knowledge with this entrepreneurship realized in the region. The location of Blatform in the Dubai region will give great impetus to the crypto money exchanges that Blatform will open."